It is tough to be an actor of one role or an artist of one artwork. Curiosity brought me to check what else has Robert Indiana who turned 85 today, has created apart from "L
ove".
He did v
arious colors of "Love" transforming them into Italian "Amor" and Hebrew "Ahava", some "Hope" that earned him money at least to "Eat". Too simple but at the same time original… and this is "Art", my dears!
"The word

love

was connected to [the artist's] childhood experiences attending a

Christian Science

church, where the only decoration was the wall inscription

God is Love.

The colors were an homage to his father, who worked at a

Phillips 66

gas station during the

Depression

." (

Megan Wilde for Mental Floss Magazine's

)
Love is spread across the world in 39 locations
This sculture is in Fondation Pierre Gianadda's sculpture park in Martingy, Switzerland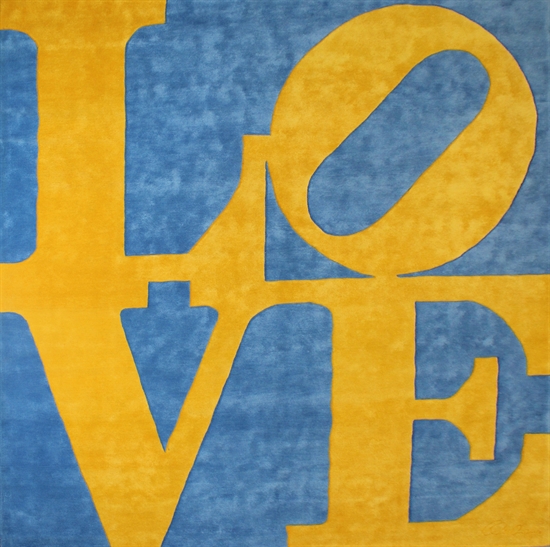 Swedish Love, 1995, Wool Carpet.
S
ource:
A
rtnet
Amor in front of Milan's La Scala opera house. S
ource:
Flickr
Hebrew "ahava" is the most commonly used word for both
interpersonal love and love between God and God's creations. Source:
Tumblr
Hope, inspired by Obama. Source: The Seattle Times
Hope in front of Pepsi Center at the Democratic National Convention, Denver, USA. Source: MTV
The Electric EAT, 1964-2007 Aluminum and lights 198.1 x 198.1 x 17.8 cm
Source:
Paul Kasmin gallery